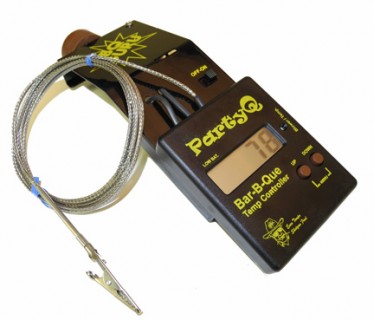 Ok readers for this next contest, we're going to make it kinda easy for you all.  You must answer in the comments section below what you think is the biggest game changer in BBQ within the last 10-20 years.
We don't want to give examples because we want to leave it wide open.  All we ask is that you accompany your answer with your reasoning why you chose that gamechanger.  The person that gives the best answer/reasoning combo wins a BBQ Guru Party-Q unit for their pit.  The package will include one Party-Q unit, one 10 CFM Fan** and the mount to fit your smoker(if available).  This contest ends on 3/11 and the winner will be announced live on the "In the Hut" podcast on 3/14. To view our livestream on that date please click HERE. CONTEST STARTS NOW!!!
**The Party-Q unit comes with a built-in 5cfm fan.