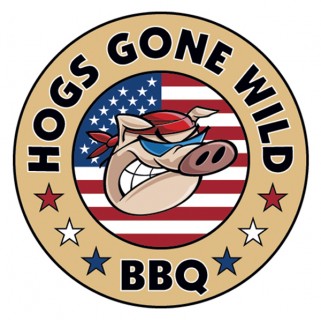 I hope everyone had a great Thanksgiving, and that the time spent with family and friends helped us remember what we have to be thankful for. I had a wonderful day, it was a very quiet day, with just my Wife, and 2 children here in Lakeland FL. We spent the day watching parades and football on TV, putting up Christmas decorations, and cooking a fine Thanksgiving dinner. We had all the typical dishes for our family Thanksgiving dinner, turkey, stuffing, corn casserole, salads, cranberry sauce, and of course pumpkin and pecan pie for dessert. We were going to have our dinner by the pool, but it was still a bit to warm for that, so we stayed in the A/C.(I had to put that in for all my friends up North.(-:)

This year, for the first time, I smoked our Thanksgiving turkey on my GMG pellet smoker. I have smoked a turkey before on an old off set smoker of mine, it came out very well, a lot of work, the usual, tending of the fire, using a lot of charcoal and trying to maintain a proper temperature. This year I smoked a 14 lb. bird in 4 1/2 hours, at 325 degrees, and I have to say, it was a very tasty, juicy, turkey with just enough smoke flavor.

All I had to do is set my temperature, make sure there were plenty of pellets, and let the smoker do it's job. The entire family enjoyed their fill on the big day, and there was PLENTY of turkey leftovers. There's always the question after Thanksgivings, "what do I do with this leftover turkey?".

Of course there is always the leftover turkey sandwiches, I mean, that is also part of Thanksgiving, great leftover turkey sandwiches, but for only a couple of days. Then what? This year we have decided to go with something just south of the border, Smoked Turkey Enchiladas. Normally we do our enchiladas with a boiled chicken, this year we stepped it up a notch with smoked turkey.
The first thing you will want to do is to prepare your filling.

The filling for the enchiladas will consist of:

2 cups of diced Smoked Turkey
2 8oz. packages of cream cheese
1 medium onion
1 8oz. can copped green chilies
1/4 tsp granulated garlic
salt, pepper to taste
Saute your onions in a sauce pan, adding the turkey, green chilies & cream cheese with seasonings till completely blended. Allow filling to cool before using in tortillas.
You will need approximately 20 corn tortillas, which are dipped in enchiladas sauce, you'll need 2, 19oz. cans (we use a brand of sauce from our local grocery store) you will want to warm the sauce up in a small pan and dip the tortilla, one at a time into the sauce and then removing after 3 seconds, you must be very quick with this. Stack the soaked tortillas on a plate.
Grease (we spray with pam) a large casserole dish. Place 2 tablespoons of filling into each corn tortilla, roll, then line filled tortillas into the large casserole dish. When all enchiladas are in the pan, pour the remaining enchilada sauce over the enchiladas, then cover the entire dish with a blend of Monterey Jack, Cheddar, Queso Quesadilla & Asadero cheese. Sounds like a lot, but you can find this blend of cheese in the grocery store as well, usually marked as 4 Cheese Mexican blend.
Place dish into a 400 degree oven for 30-45 mins.
Let stand for 15-20 mins.
Remove your smoked turkey enchiladas with a spatula and serve with sour cream and diced onions.