A short story about a Thanksgiving memory of mine.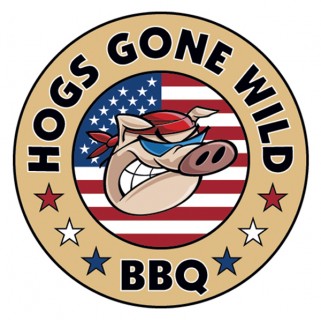 Thanksgiving dinner always falls under the mentality that "more is better", and I have often felt the same way. Many a Thanksgiving I have had my fill, lying on the couch, wishing I had not gone back for seconds, and at times thirds…I wonder if there's any more pecan pie!!??!! Yes, Thanksgiving dinner is suppose to be a time where we all give thanks and celebrate our lives with a full table of food. There was one Thanksgiving, for me, that was not about the food, or anything we today consider "most haves" for Thanksgiving.
It was 1990 and I was in the Army, stationed in Germany. I had recently married my wife Biggi, who was born and raised in Germany, and we had our first of 2 children, Melissa, she was only 7 months old at the time.
Iraq had just invaded Kuwait, and my unit got our orders to go. The Army doesn't stop for the holidays. They do a great job trying to keep home traditions up for the troops, but sometimes duty calls. My unit and I spent all Thanksgivings Day loading our vehicles onto a train, to be taken to a port where they were to be placed on a ship to go to Saudi Arabia. It was non-stop for everyone in my unit, when our Company Commander let us go home, in shifts, to have Thanksgiving dinner with our family.
Like I said before, I am married to a German, she did not celebrate Thanksgiving like we do in America. This was our first year married, so to her, it was just a regular Thursday.
I got home, dog tired, she did not even know I was coming, much less have dinner for us (oh, the days before cell phones). So, I was left to search the pantry, for a quick dinner. Trust me, there was not much there, remember, we were a young couple with a small child, lots of baby food, but not much for me. The best I could come with was…a bowl of instants grits. I felt like Peppermint Paddy when she got to Charlie Brown's house, and was served popcorn for Thanksgiving dinner. All I could think of was, "where's the turkey, where's the stuffing, where's the cranberry sauce, the gravy??? Don't even get me started on the pie!!! Nope, just a bowl of instant grits, with real imitation bacon bits…tasty!!!  I threw some water into the microwave to heat, meanwhile, I poured the contents of the package into a bowl. The dust from my powdery dinner hovered above the bowl momentarily,when it began to clear, I could make out the dried bits of bacon mixed within the granules that were being passed off as grits, mmmm, this is going to be good…(note sarcasm here). I added the hot water, and like magic, my Thanksgiving meal was ready!!!
I went out into the living room to join my Wife and Daughter, and partake in my fest, before I had to return to duty, for what is sure to be a very long night.
My Wife knew there was something wrong, I mean other then working my tail off, and being deployed to war, to top it off, no Thanksgiving dinner, what could be wrong??? I ate my "grits", being from Georgia, I ate grits all the time at home, these were not grits, but they did represent something to me at that moment, home. Not just the home I was so far away from in Georgia, but the home my wife and I have built, and nurtured. Home IS where the heart is!!! To me, this is why I was there, this is what I signed up for, to fight and defend this bowl of grits…home. I looked at my young family, and at that moment I knew that everything was going to be fine, I knew I was going to do my duty, and I also knew there were to be many bowls of grits in our future, and I was thankful for that!!!