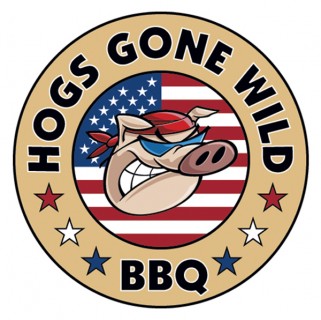 This past weekend my team, Hogs Gone Wild BBQ, did the backyard competition in Bartow, Fl. We had a great time, and had some success. This was only our second competition, and I can foresee many more in our future. I am still getting myself and my team acclimated to life on the competition trail, there are many things that come up that I would not have thought of before. One thing for sure is that folks like to come up and discuss all things BBQ, well that is my favorite subject, and I am always happy to talk to anyone about BBQ. One subject kept coming up throughout the weekend, I heard from many people that they were interested about starting their own BBQ team, and wanted to talk to me about how to get started. I know where these folks are coming from, I was right there less than one year ago. I knew what I wanted to do, just not sure how to get there. I also hit the competition BBQ scene, asking question, and gathering information, but that will only take you so far. Everyone's situation is different, something that worked for one person may not work for the next. It seemed like everyone was looking for the "silver bullet" to getting on the competition tracks. One issue keep coming up, which is a very important issue, money. Putting together a BBQ competition team takes dedication and money, and now a days, no one have time or money to throw out. A couple suggestions I have for curious BBQ "watabes" is, 1) Look into taking a BBQ judging class. Becoming a judge is one of the best ways to get into the BBQ scene with making minimal out of pocket expense. What better way to get in site into what the judges are truly looking for? The classes are full of information on how the judges are trained on judging, but actually judging a contest is where you will gather the most information. You get to sit at the judges table while they critique other's teams turn-in's. You get to experience different flavor profiles, and box set-ups, and in the process you get to eat some good BBQ…for free!!!
2) Look in to taking a BBQ class, I'm not suggesting for folks to take some classes that are offered for hundreds of dollars by some of the BBQ greats. Those classes are for the teams that have been involved for some time, and are looking to up their game, a great investment for a team. If you are still on the fence and just thinking about starting a team, I would suggest a class that would be something that you could use, even if you do not start a team. There are many terrific BBQ classes out there that are focused more toward the "backyard" BBQ folks, something that would give you a taste of barbecuing, without putting out big bucks. I know of such a class coming up here in my area from Chad Ward, he is the head cook for Whiskey Bent BBQ.
Whiskey Bent BBQ is a championship BBQ team, they have many Grand Champion Trophy's and this year did very well at the American Royal competition. Chad is going to have a series of classes, a few hours each Saturday, covering a specific meat on each day. I think the cost of his classes are going to be minimal, at $25 per day, and that the class sizes will be kept to a comfortable level. This will give you some hands on experience, and can give anyone a bit of in site into whether or not they are interested on pursuing BBQ to the next level. If you are not looking to start a team, but just want to learn how to knock your family and friends sock's off with your BBQ skills, this is definitely the class for you. Check in your local area for a class near you, or if you are interested in Chad's class take a look at their web site at www.WhiskeyBentBBQ.net or drop Chad a note at whiskeybentbbq@gmail.com Chad is always interested in helping out and would be more then happy to give you information for his up coming classes.
As always, please feel free to contact me with any questions or concerns. I can be contacted at www.HogsGoneWildBBQ.com or write me directly at hogsgonewildbbq@aol.com.
Till next time, keep 'em smokin'