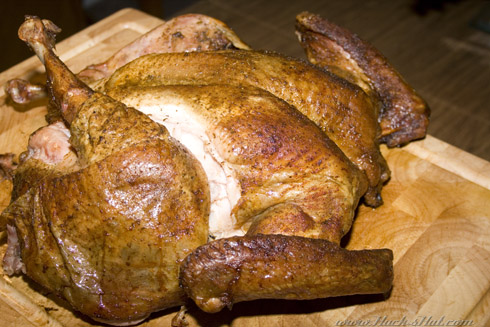 Today we're going to show you how to spatchcock a turkey.  This will be much like our spatchcocked cornish hen video but with a few different ingredients.
First we'll need to cut along both sides of the spine as shown here.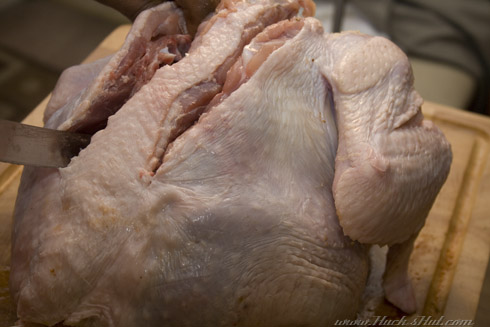 Once fully cut, pull the spine out and your bird should look like this.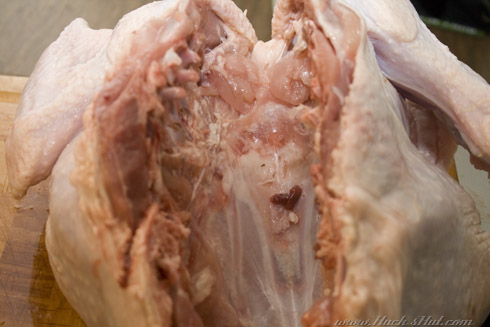 At this point, we'll need to flip the bird over and place it open side down and apply pressure with both hands until the bird looks like this.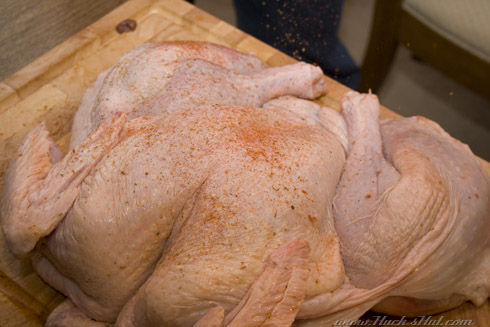 We applied Tasty Licks traditional turkey season and herb blend.  We then added Extra Virgin Olive Oil and then another layer of Tasty Licks on top of the olive oil.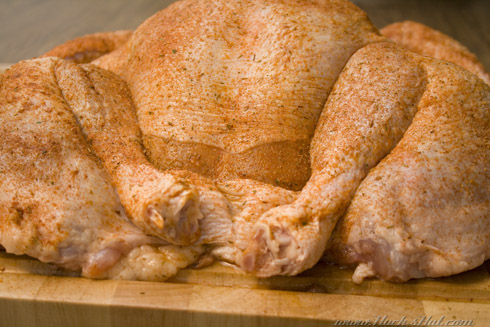 We placed our bird on the smoker once the temp reached 350 degrees.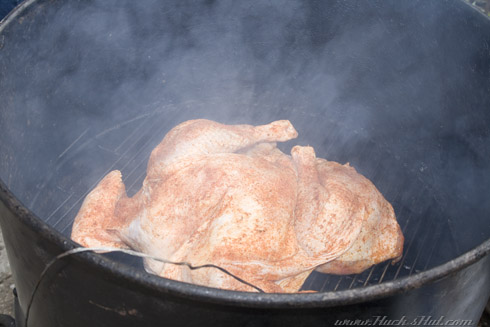 We created a little mixture of tasty licks traditional turkey rub, extra virgin olive oil, butter and orange juice.  This mixture was applied every half hour after the first hour.  We cooked this one for about 2.5 hours until our bird reached 165 in the breast.  As you can see below, our turkey was so tender and juicy that the leg came off in transport from the grill to the table.