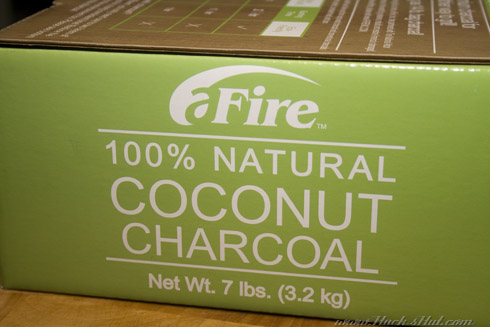 Afire natural coconut charcoal comes in 7 & 18 lbs boxes. Our box a 7 lb was purchased at Fred's music & BBQ for 14.99.
Opening the box, there were neatly stacked cylinders of charcoal 5 rows of 5 in a row. No broken pieces in the box.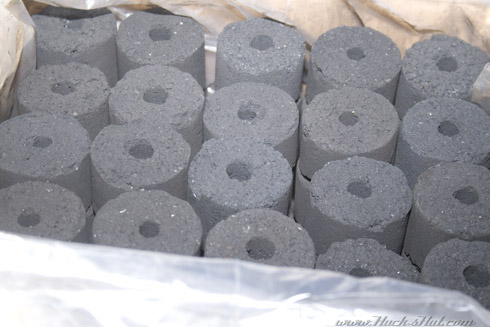 We placed about 5 of them into the smallest weber grill we had and lit them.  We found it a little harder to light than kingsford. Not nearly as hard to light as wicked good charcoal.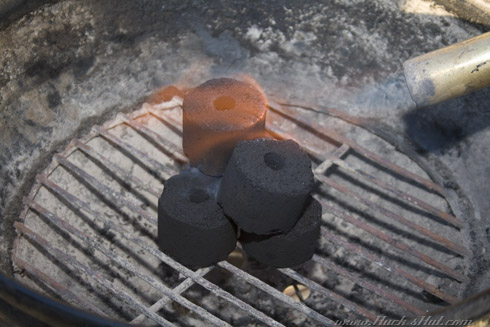 Once lit we noticed and as you can see here that there was hardly any odor and no smoke whatsoever.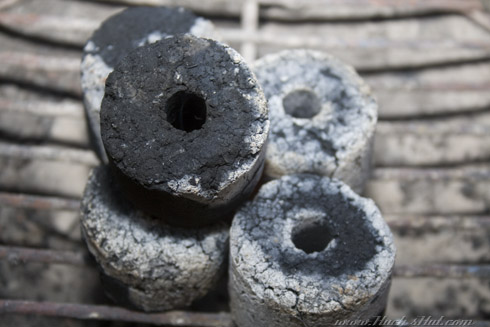 Once this coconut charcoal was burning for about 15 minutes, the design made it look like little sternos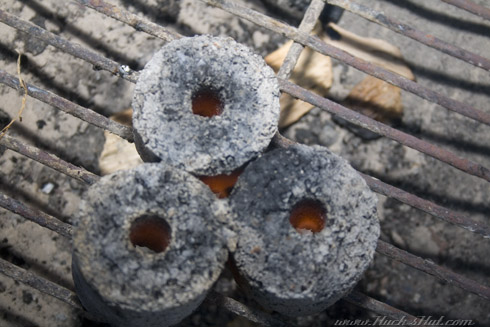 For our actual cook, we placed about 25 coals in our Mini BDS smoker.We put on a roaster chicken for this test and there was no trouble getting the smoker up to 350. Afire burned hot and clean as we added a little hickory for flavor. Comments from the box state eco friendly gourmet charcoal,superior heating made from 100 0/0 coconut shells.  The 7lb box states that it performs as well as a 14lb regular bag of charcoal.  We like the fact this charcoal did not compete with the wood we used to flavor. After the coals burned out, there was hardly any ash.If you like clean burning charcoal with no chemicals go green with Afire.
Notes from the box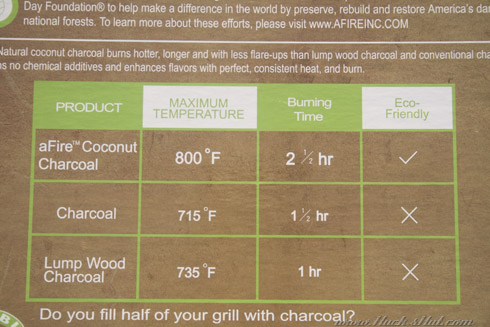 Just to give you more of an idea of how clean this burns.  Below, the first pic has the wood on top of the coals and that's what accounts for the smoke that you see.  Below that pic you'll see how the coals behave after the charcoal is taken off.  It goes right back to burning w/o smoke.